Dog Rescue Organizations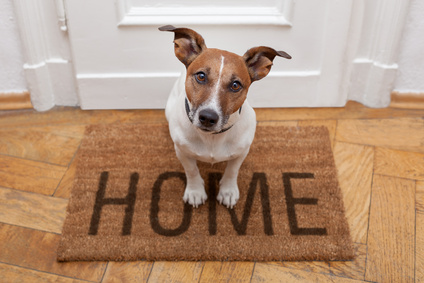 There are many dog rescue organizations around. Their goal is taking in abandoned, abused, relinquished dogs by their owners or those at shelters that are due to be killed because of over crowding, color or breed and finding them new "furever" homes. 
To say that dog rescuers have a "Passion for dogs" is an understatement.
I follow many rescues on Facebook and I wanted to find another way to get people like YOU linked up to dog rescue organizations and I came up with the idea of creating a page on my website of dog rescue sites.

I follow dog rescues for quite some time and evaluate them before I  add their Facebook Page or Website here on Love My Puppy Dog.
Basically I need to feel that they are serious about saving and re-homing puppies and dogs and that their passion is to make a difference. . . period.
It's not about money, Dog Rescuers only desire is to help whatever puppy or dog they can within limits aka what's best for the animal.   So when you see they are fundraising, asking for donations etc. please consider donating!  Help save a life :-) 

The must haves are:
have a HUGE passion for puppies and dogs
will go to any links to help them medically, emotionally, physically, mentally
are "VERY" picky to whom they will adopt out a puppy or dog
require an extensive application process
require an adoption fee

insist on home interviews/inspections
in most cases, will not adopt out of state
euthanizing is the absolute last option

LOL I could probably add to the above list, but you get my gist! right?
I can't continue without mentioning something very important and vital to all Dog Rescues FOSTERING

Dog rescues are in desperate need of fosters, short term, long term and permanent.
Find a Dog Rescue Organization you believe in, pick up the phone and tell them you're ready and willing to foster. . .

. . .you just might hear them break down in tears, muttering thank you along the way.

To learn more about fostering click here (to come)

---
"A person can learn a lot from a dog, even a loopy one like ours. Marley taught me about living each day with unbridled exuberance and joy, about seizing the moment and following your heart. He taught me to appreciate the simple things-a walk in the woods, a fresh snowfall, a nap in a shaft of winter sunlight. And as he grew old and achy, he taught me about optimism in the face of adversity. Mostly, he taught me about friendship and selflessness and, above all else, unwavering loyalty."

― John Grogan, Marley and Me: Life and Love With the World's Worst Dog
---
Here You Go!
Dog Rescue Organizations:

---
-- if at any time you find a link not working please contact me. If you know if a rescue is under investigation or is not properly administrating their dog rescue, please let me know.

| | | | |
| --- | --- | --- | --- |
| | National Mill Dog Rescue, Colorado Springs, Colorado | | SweetPups, Vidor, Texas |
| | | | Peace and Paws Dog Rescue, Hillsborough, NH |
| | Angels Among Us Pet Rescue – Alpharetta, Georgia | | Leave No Paws Behind - Sun Valley, California |
| | Southern California Golden Retriever Rescue, Los Angeles, Ca. | | I.C.A.R.E. - Los Angeles, Ca. |
| | Dobies and Little Paws, Filmore, Ca. | | Independent Lab Rescue, Marina del Rey, Ca |
| | Bill Foundation, Beverly Hills, Ca. | | Bullies and Buddies Rescue, Redondo Beach, Ca |
| | Bald Is Beautiful Dog Rescue | | OH! Happy Grey |
| | WagAware, Los Angeles, Ca. | | A Home 4Every Rescue, Costa Mesa, Ca. |
| | Beau Buddy Rescue, Maine | | Dog Bless You, Santa Monica, Ca. |
| | Puppy Rescue Mission, Celina, Texas | | Canine Companions for Independence, Santa Rosa, Ca. |
| | | | |
| | | | |
All sites listed are strictly suggestions and site owner receives nothing in return for these listings.
Site Owner will not be held responsible for anything obtained or recommended by other site owners.
It is the viewers responsibility to fully review all Rescue sites on their own and choose accordingly.


Return From Dog Rescue Organizations to Dog Rescue Groups