Making easy homemade dog treats
and food along with simple
puppy training tips will make you
The Envy Of The Neighborhood!

You know what I've totally enjoyed lately? Making homemade dog treats and food! Yup, and I have more molds than you can even imagine. Hey there's tons of really cute ones out there. . . . I gotta have them all! 
Over the years I've also enjoyed training my puppies, it gives me a lil sense of pride to show off their skills ya know.  
Learning about leash training, potting training, health concerns, making dog food to baking cute little homemade dog treats!  That's how Love My Puppy Dog website was born. My love for dogs is SO HUGE that I decided I wanted to share my love of making  Dog Treats, throw in a few puppy training tips for everyone, and keep you updated on how to improve your pet's overall health and life through better lifestyle choices, and toys, lots and lots of toys!
Let's explore areas like puppy and dog vitamins, supplements, food choices; kibble vs raw vs homemade dog food, what's the difference between holistic vs western veterinarians, healthy immune systems and gut health in puppies and dogs, Herbal Oils "Do they really work and is it ok to use them on K9's", etc. There is so much info out there!
Here's a question, if you were put on a deserted island and asked which would you rather have on the island with you; a human or a dog, what would your answer be?  Me? . . . .Hands down it would be a dog! Golden Retriever to be exact! Ok ok any breed would be fine too.
It's funny, my husband and friends have always laughed at how well I know my dogs mannerisms, what they're' going to do next and how they will react to just about anything. I mean, doesn't everybody know those things about their dogs?
Humm, wonder does that make me a dog whisperer?    Who knows :)
Hey! Do you do this. . . . . I'm always adding commentary to my dogs facial expressions, which as crazy as it sounds is exactly what it appears they would say if they could talk. C'mon you know you do this too!
I'm not a professional trainer, but I'd love to share with you some of the things I've learned over the years and show you how to raise and train your puppy to become a happy and well- behaved member of your family for life.  It really is possible, I promise.
Let's look at some of the things you need to consider
before getting your puppy:
Should you adopt a dog or puppy from a shelter or a rescue? Perhaps you want to purchase one from a breeder. Which option helps our K9 friends the most?

Understanding the different types of temperaments will ultimately help you in puppy training making it easier on you and him. 

What you should do and what you need "before" bringing your puppy or dog home. 
| | |
| --- | --- |
| Let's Go Shopping For Chew Toys, Bowls, Food, Crate, Brush, Pull Toys, and Balls! | |
Not all dogs and puppies learn the same. Make a mistake here and it will cost you! FREE tips on how to determine the temperament of a puppy. It's really easy!

Where do you live? Do you live in an apartment or a house? Will there be a yard for your puppy dog to romp around in?

What size and breed of dog fits your living arrangements and life style?
| | |
| --- | --- |
| Do You Want A Big Dog? | Do You Want A Small Dog? |
Learn proven puppy training techniques
that address all of your questions, including:
Learn how to potty train a puppy and regain your "dry carpet." Yeah there's gonna be oopsies!

The most effective method of housebreaking is proper crate training. Answer the question, "why would I want to lock my puppy up in a cage?" Is it a cage or refuge for your puppy? The answer just may surprise you.

Understanding your role as the pack leader and how to achieve that role. This is a very critical area of training that most owners miss!

Does it really matter how my dog walks on the leash? Absolutely it does!

Is socializing my new puppy really necessary? This is HUGE, I'll be sharing how and why to socialize your puppy.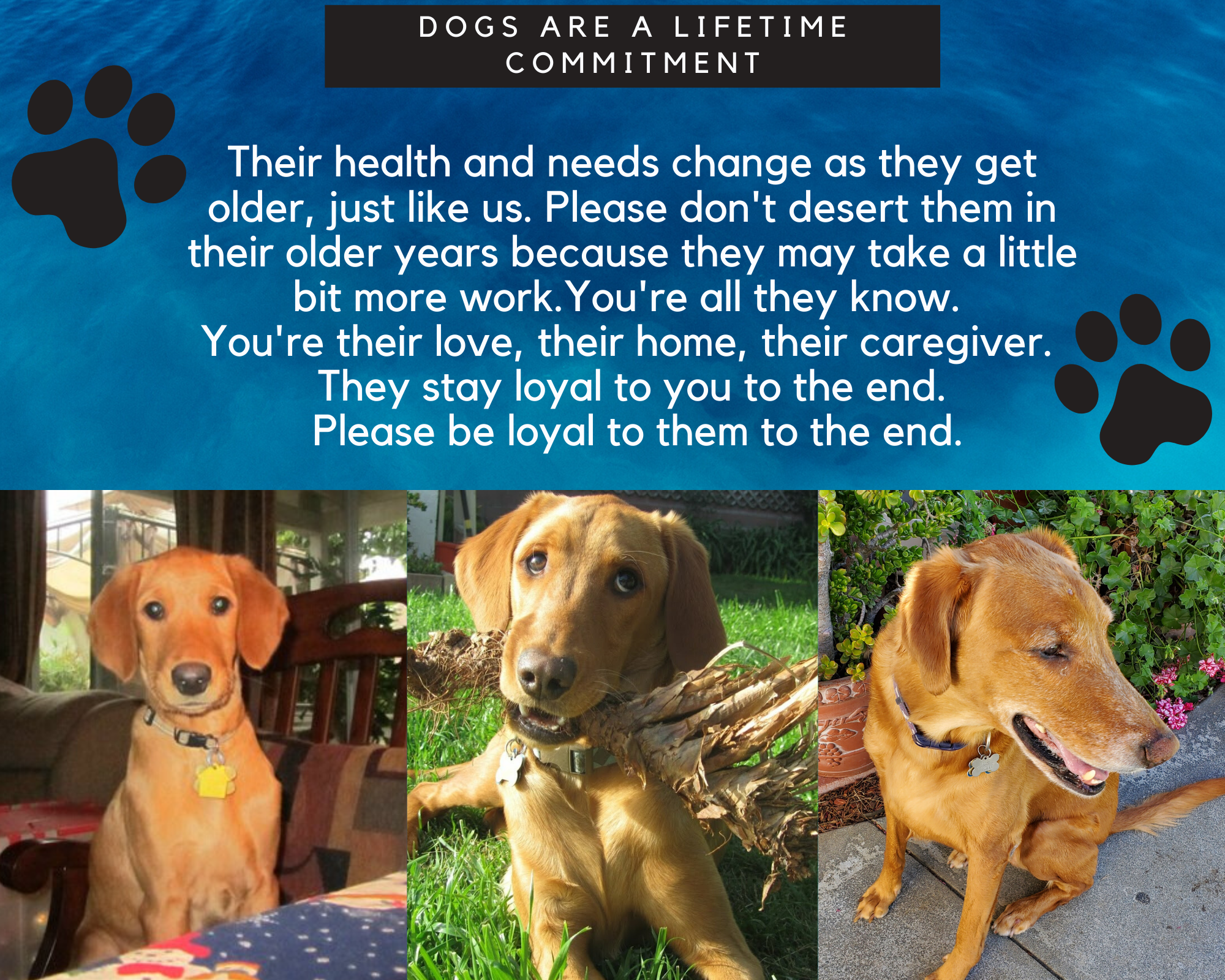 That handsome dude you see up above is Cooper! We adopted him from a rescue when he was about 10 wks old. Apparently he was found roaming the streets of San Diego, no chip, no collar, no owner.  This boy is the goofiest dog I think we have ever had!  His antics keep us on our toes but also laughing.  He loves tennis balls, helping me in the yard as you can see from the center picture, chasing squirrels, playing with his 2 sissies, Nikki and Annie, he's a MAJOR counter and table surfer and is very food motivated for, well, for anything! He has this obsession of grabbing napkins or paper towels off of things and shredding them all over the dang house! Yes he eats part of them too, don't worry they come out the other end lol. He can clear a room instantly with his farts, which you can hear from across the room. 
From what we can tell, he is a golden retriever mixed with what looks like from his barrel chest, perhaps a great dane.  Oh and he hates, hates water, go figure lol. He's my velcro dog, follows me everywhere and he's my co-worker when I'm at the computer. He fully enjoys being one of my taste testers when I'm whipping up a new tasty treat or homemade dog food. 
He's now 10 years old, weighs in at about 90 lbs,  has some lumps, masses, warts, and environmental allergies which cause ear infections and skin breakouts, all of which are being kept under control with natural solutions.  He's still spunky, playful, has a really loud bark, gassie and loves any and all food.  He's an old guy, but dang I love this Old Fart! 
This isn't the clearest picture, but this is Miss Nikki a rescue we adopted. Miss social, yapper at high octaves that can pierce your ears at times and so dang funny. This is her jumping into one of her favorite plants by our swimming pool!  She literally runs and leaps high and dives right into the thing and then pops out with this face!  
There's no better joy than having a puppy that is happy, trained and full of life! And a few tasty homemade dog treats don't hurt either. Nikki is 1 of 3 of my official taste testers.  
For as long as I can remember I have always had a dog.
My love for these big brown eyed, four legged, balls of hair beauties is huge, puppy breath and all. Doesn't matter what breed or size a dog is I love 'em anyway!
Remember that consistency in puppy training, boundaries established and a simple set of rules and methods will help you develop a successful relationship with your puppy based on understanding and affection.  That's what mama, the pack leader of her puppies does as soon as they are born. She doesn't put up with misbehaving and neither should you.
And get this, training can continue for their entire life.... there's always something new to learn.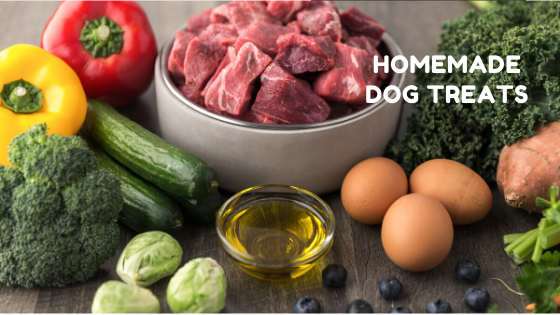 Forget those store bought dog biscuits
and puppy treats!
Make your own homemade dog treats!
Give Fido what he really wants "Homemade Dog Treats" yum!
Making your puppy healthy homemade treats is so easy
and fun for the whole family to do! 
I even have a recipe to make Puppy Training Treats.
Check out all the recipes in my "Recipe Box". 
Your Dog Is Waiting . . .